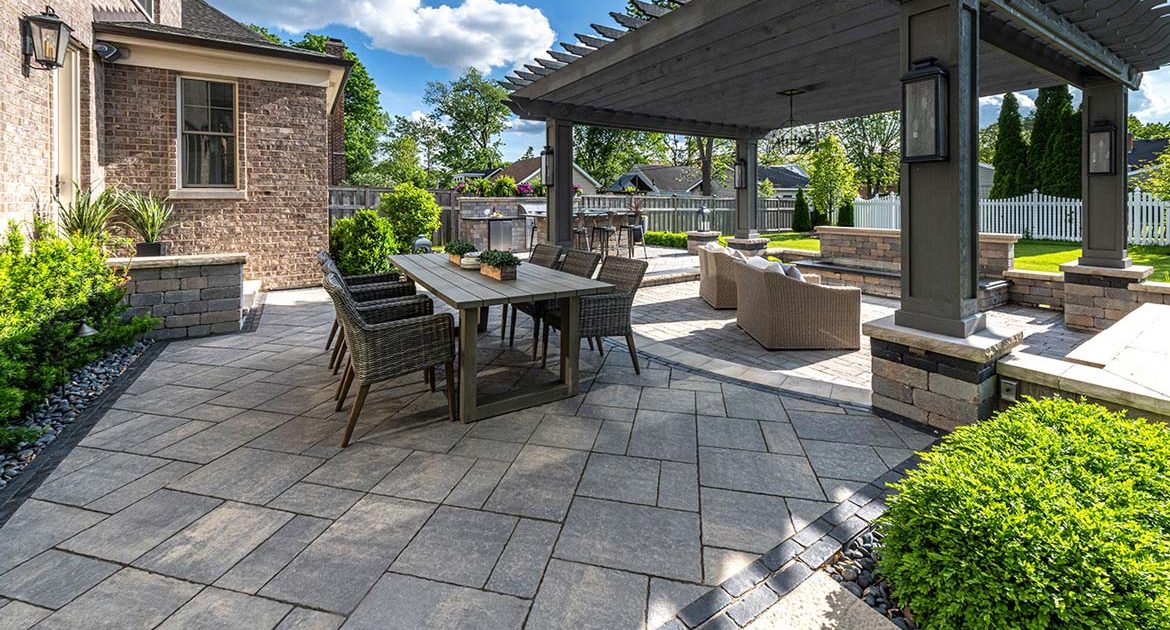 Paver Patio Installation in Rolling Meadows, IL & Northwest Suburbs

A well-designed and installed patio in Rolling Meadows, Illinois and its surrounding communities effectively increases the square footage of your home, giving you a comfortable, attractive setting to entertain your family and friends all season long.  Patios can also increase your property's value. Patio installation is a good investment for you to use and enjoy, and it pays off later when you go sell your house. Buyers get excited thinking about sitting on that patio all summer after they move in!

Paver Patio Durability
Paver and flagstone patios, when installed correctly, hold up very well. We install compacted base material underneath all our patio installations.  We also use commercial grade compactors, which few companies own. We don't believe that a smaller compactor can do an adequate job. The base preparation is the most important part of a Rolling Meadows patio, and we don't skimp on it. We want these things to last a long time!
Pavers Offer Better Flexibility & Strength
Pavers have a thick solid base under them and the surface is made of interlocked pieces which can flex independently with the freeze and thaw. They are cured in ovens, so their PSI strength is typically triple that of a concrete slab. Individual pieces can always be removed and reset or replaced in the future. Stone is on the same solid base and can also withstand winter flexing.
Here at Riverstone Landscaping we work with concrete pavers, clay pavers, and natural flagstone.  The word "paver" is the industry term for brick. Concrete pavers today come in a wide variety of shapes and sizes, some of which rival natural stone in creating a premium look.


Unilock Is Our Preferred Paver Of Choice

Although there are several options of pavers to choose from.  Riverstone Landscaping prefers to use Unilock.  Much like Riverstone, Unilock has been helping people create beautiful outdoor spaces that become treasured places to build lasting memories.  We are a firm believer in quality and in our opinion there is no better paver than Unilock.  With the many colors and styles available you can be sure that Riverstone Landscaping will create the hardscape of your dreams.  We'll help you choose which material will most suit your needs and budget. We'll design the shape of the patio with the same stylish sensibilities that have won us so many awards.